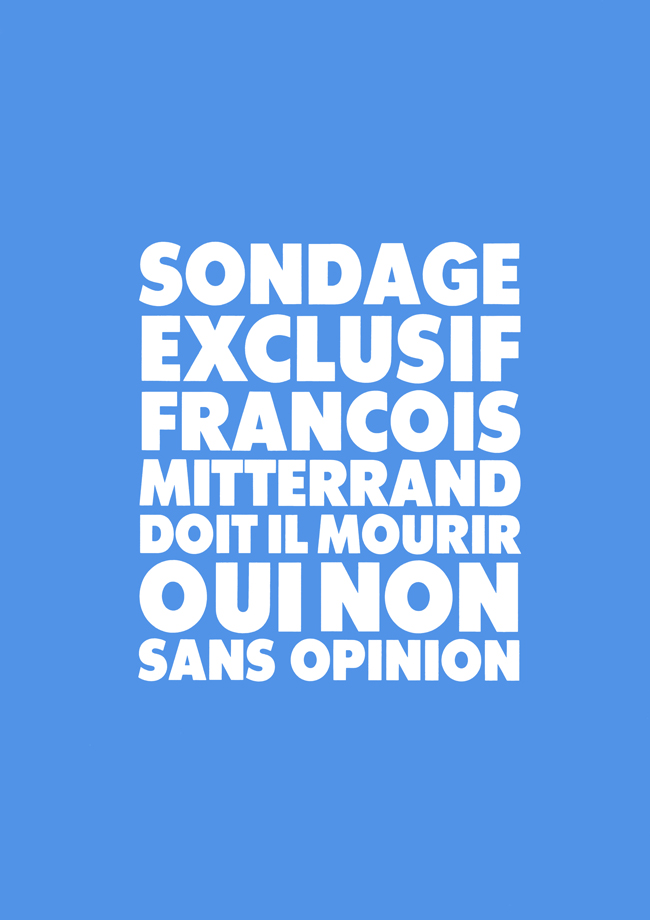 Back to the future

It's early 1991 during President François Mitterand's second term. In the mail, you receive a strange public survey written on a sky blue back­ground. It's in the form of a question, but oddly enough, there isn't a question mark. You don't know what to make of it and this question, which isn't one, keeps going round in your head.
Many years later, history itself, in all its glory, answers the enigma.
All men must die one day, QED.
Survey, 1991
Double-sided offset color print
21 x 29,7 cm
Sent by mail
Champclause D422 Production

EXCLUSIVE
SURVEY
MUST
FRANCOIS
MITTERAND
DIE
YES NO
NO OPINION