You bought this little traditional-look­ing children's book in a book­store.
As you flip through its fifteen or so illustrated pages, you discover a basic tale based on a character that makes you think of… oh yes, of course, the divine marquis! Without ever revealing his name, the little book recounts his life in a fun way and seems to do justice to the historical truth and, at the same time, respects the conventional codes of children's literature.
There's action, laughter, tears, and a mo­ral to the story. Your children love it!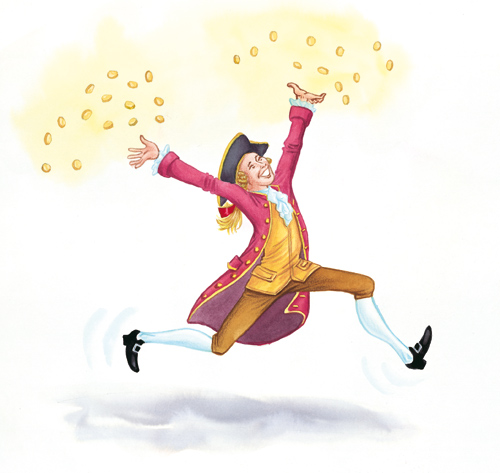 16 color pages
16 x 14 cm
Soft-cover book
Illustrations: Claire Pinel
Graphic design: Philippe Magnon
© HYX Editions and the authors, 1999
ISBN 2-910385-10-8